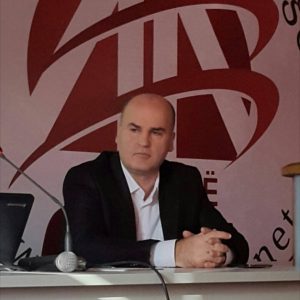 Jusuf Qarkaxhija is Dean of the Faculty of Computer Science of AAB College for 5 years, a
faculty that has 5 study programs. Previously he was for five years director of the branch of AAB
College in Gjakova and lecturer at the University of Prizren. In terms of industry, he has been a
collaborator of many companies, such as:Atikos, Expik, Cacttus, NDI, Fiberlink, etc. He has a
PhD in information systems.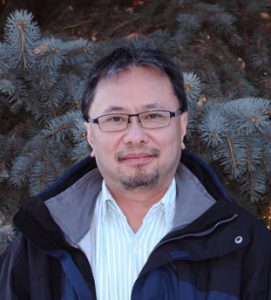 Woei Hung, Ph.D.
Professor, Graduate Director Instructional Design & Technology
Department of Teaching and Learning University of North Dakota
Title of keynote: "What can technology do for  education?"
Bio: Woei Hung is currently a professor and graduate director of the Instructional Design and Technology Program at the University of North Dakota. He received his Ph.D. in Learning Technologies from the University of Missouri-Columbia. He is a former chair and program chair of the Problem-based & Project-based Learning SIG in the American Educational Research Association (AERA), as well as an executive board member and treasurer of the PAN PBL Association of Problem-Based Learning and Active Learning Methodologies. He is currently the co-editor for the Interdisciplinary Journal of Problem-based Learning and has served as an editorial board member of the journal for many years. His research areas focus on problem-based learning (PBL), project-based learning, problem design, team-based complex problem solving, types and difficulty levels of problems, systems thinking and modeling, microlearning, and creativity. He has published numerous journal articles, book chapters, and edited books in the areas of PBL problem and curriculum design, and the effects of PBL in enhancing students' higher order thinking skills, instructional technology and strategies, and creativity. He is also a co-editor of the Wiley Handbook of Problem-based Learning. He was a Fulbright US scholar to Kyrgyzstan working with University of Central Asia in 2018, and the recipient of 2019 SHE Research Visit Scholarship at Maastricht University in the Netherlands.
Msc Indrit Shkupi Breakout Session Main Speaker
Mr. Indrit Shkupi was born in Berat, Albania on 18.05.1985 and grew up in Tirana.He completed his 5 (five) year high school studies in Electronics at the Harry T. Fultz High School in Tirana, then he started his Bachelor studies in Business Administration , at  New York  University in Kosovo, to continue Professional internship at the Rochester Institute of Technology in Orlando, USA and finally a Bachelor degree in Business Administration, at the New York  University, Tirana. Also, Mr. Indrit Shkupi  attended the Professional Master studies in Information Technology at the University Aleksadër Xhuvani Elbasan and the Master of Science studies in Information Engineering with the profile Security of information systems at the Faculty of Engineering, Informatics and Architecture at the European University of Tirana.Professional career includes employment in various sectors, in the private sector and in thestate sector, specifically at the University of Tirana and the University Aleksandër Xhuvani Elbasan. Also, Mr. Shkupi has continuously carried out various certifications, among which we mention; Installing and configuring Windows Server 2012 r2; Administering Windows Server 2012; Server Virtualization with Windows Server Hyper-V and System Center Specialist; CCNA 2; etc.Currently Mr. Indrit Shkupi holds the position of Head of the IT Sector in the Directorate and in the Directorate of Standards and Curricula at the University  Aleksandër Xhuvani Elbasan.